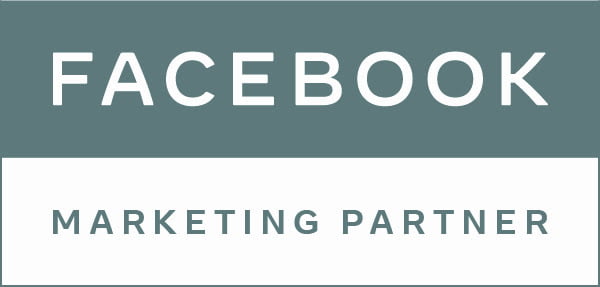 As a brand that supports our clients to achieve their success stories beyond their expectations, we are excited to announce that, we are now a certified Facebook Marketing Partner.
This certificate helps us a lot to succeed in our advertising campaigns by getting the most from our campaigns. 
We would like to share the big advantages for our clients when working with a Facebook Marketing Partner. 
#1 Reliable 
Reliability means so much for us. Since DoMedia is a Facebook Marketing Partner, it increases our reliability.
You have the ability to trust us when it comes to Facebook advertising. You'll know that your payments are getting utilized without getting wasted in any situation.
Your advertising companies will run smoothly in an effective manner with the best results.
#2 As a Facebook Marketing Partner, we know what's coming next.
Working with a Facebook Marketing Partner can help you to know what's coming next.
When planning your marketing strategies and allocating budgets, it is essential to know what's next on Facebook. When there is a new innovation in any of the platforms of FB such as Instagram, Messenger or Whatsapp, we can get notified quickly because we communicate with Facebook directly.
This opportunity can give you the edge over the competition and help you connect with your audience in many new ways. 
#3 We are now FB certified professionals as a Facebook Marketing Partner.  
We are Facebook experts. You don't have to spend time guessing on,
what's best for your brand

how the latest innovations can work for you

what are the best practices to follow 
DoMedia has answers for those because we are certified professionals.
Facebook just doesn't hand the Facebook Marketing Partner badge to anyone.
We became experts by meeting various requirements.  To be the trusted partner of Facebook, DoMedia had to fulfil all the requirements and that helped us to get more experience.
#4 We help you to beat the competition with early access to what's new.
As Facebook Marketing Partners we can get early access to various new features, optimizations and formats.
We have more knowledge access to learn what's new to help you beat the competition. FB educates us from time to time.  As our clients, you can trust us completely since we are now packed with more FB knowledge.
Early access to many new innovations puts you ahead of the competition. You have an edge over any competitor who isn't working with a Facebook Marketing Partner.  
#5 We have dedicated support from FB. 
Facebook is now more dedicated to DoMedia.
We have the chance to communicate directly with them through dedicated account managers (a dedicated phone line).
That dedication helps us to build closer relationships with FB that develop your business and make you succeed in all the campaigns. As a Facebook Marketing Partner, we can get support from FB anytime to discuss regularly through consultations and one-to-one chat support. 
#6 They fuel our growth, which will also help your success. 
We are easily accessible to different analytics tools, reports and recommendations to improve the performances.
For better measurement and creative production, we have the access to latest sales materials and campaign best practices.
They provide us training to enhance the knowledge of specific learning tools and advanced training sessions DoMedia can participate in various events such as EXPOs and exclusive virtual events for development. 
Check us in the
Facebook Partner Directory.
We have gained recognition as a badged partner exposure to prospective clients by getting listed in our Facebook Partner Directory.
If you are advertising on Facebook, you need a Facebook Marketing Partner. That is how you can get the most out of your Facebook advertising. 
We are living in a world where technology moves way faster than time. DoMedia is ready to take that challenge and put extra effort into your success. Even if your business is small or big, we have the best solution for you. 
DoMedia is ready to take your business to the next victorious level. Read more of our blogs.