Influencer Marketing is an efficient marketing strategy in which focus is placed on influential people and not the target market as a whole. This strategy indirectly attracts customers as individuals are prone to follow their influencers in the choice of material goods and other items. Influencer Marketing on Youtube in Sri Lanka is taking off. Those who own a tech shop or any other company in the related field also need influencers. Therefore we at DoMedia have brought to you the Top 5 Youtube Tech Channels in Sri Lanka for Influencer Marketing based on the number of subscribers as of September 2018.
#5. RuwanTech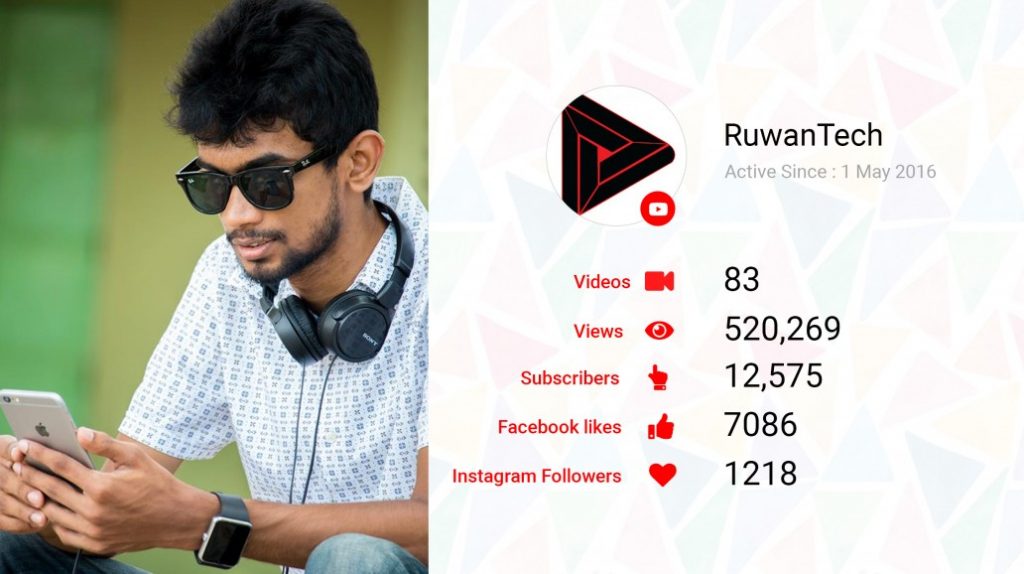 RuwanTech hosted by Ruwan Prasanna is quite the unique one in this list. This channel based in Kurunegala focuses solely on PCs, related software and accessories unlike the others on this list. Therefore I guess it is safe to say that this channel is Sri Lanka's No.1 PC reviewing channel. The channel also has a playlist named "Game Plays" which features the host playing a Sri Lankan made game "Kanchayudha". RuwanTech Computers owned by the host Ruwan Prasanna has grown to be quite famous in computer store circles in Sri Lanka.
#4. SinhalaTech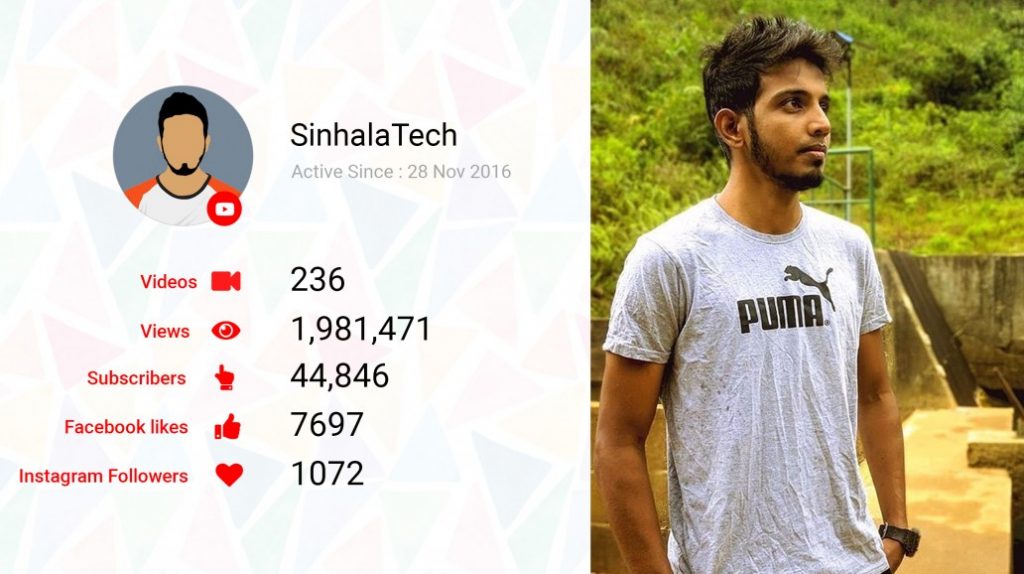 SinhalaTech is run by a 22 year old engineering student, producing videos on the latest and greatest phones, gadgets and life hacks. This channel also has videos of RC cars and drones owing to the fact that there are many RC-car and drone enthusiasts in Sri Lanka. A must watch video is the "Huawei Y9 (2018) Vs Samsung Galaxy J7 Pro Comparison". Unfortunately, not much is known about the channel's host apart from the age.
#3. Namal Balasooriya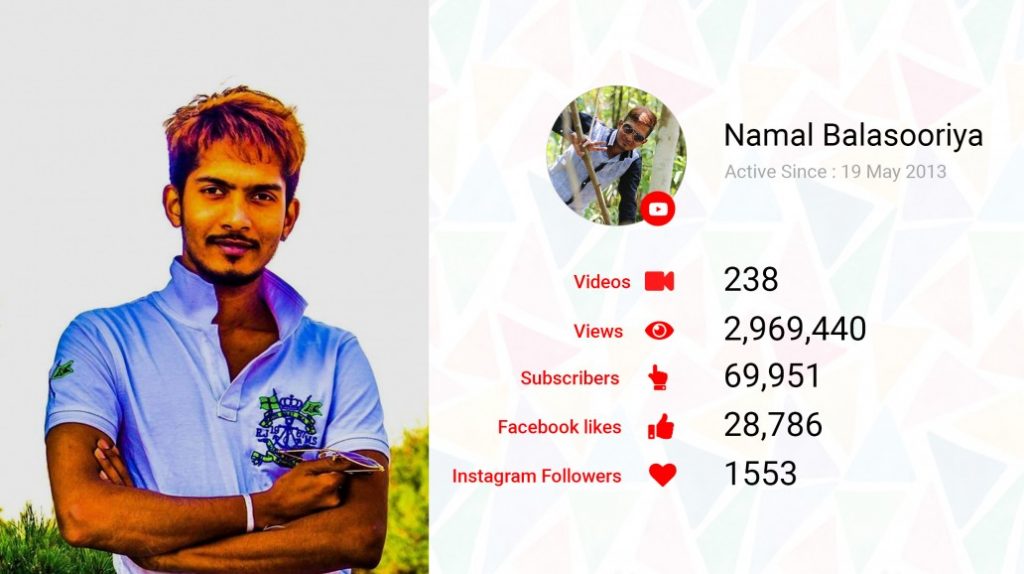 Namal Balasooriya is another fabulous tech reviewer to receive a great applause from viewers for his reviews on phones, their accessories and other tech gadget related items in sinhala. He is the owner of Max Mobiles South Korea and Max Mobiles Sri Lanka. Namal is interacts a lot with his viewers, and is mentioned as "very responsive" in his Facebook page as he replies to his audience very quickly. Recently in his Facebook page he mentioned his sponsorship of the basic needs for five children (Food, Education and Clothing). Hats off to Namal.
#2. SL Geek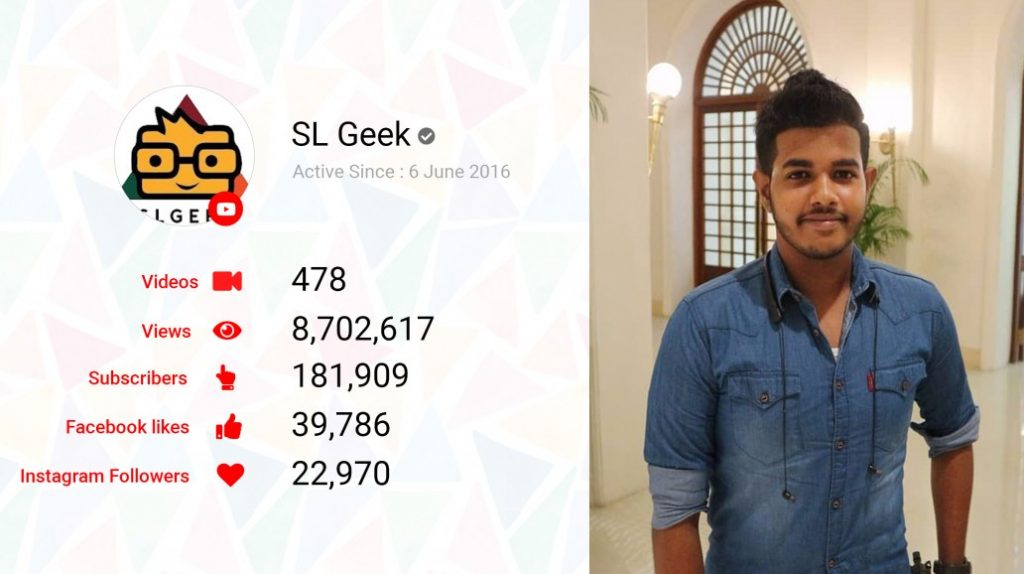 SL Geek show has content on Tech Discussions, Tech Product reviews , Q&A Episodes etc. The show is hosted by another SLIIT alumnus Pasindu Jayasinghe. SL Geek also has an online store which has smartphones, smartphone accessories, T-shirts and other tech gadgets. He was awarded with the YouTube Silver Play Button Award this year for passing 100,000 subscribers. Pasindu is quite a hardworking and passionate YouTuber as his efforts have gained him almost 200,000 subscribers now in merely over 2 years which is an amazing and tiring target to achieve in Sri Lanka. I personally like the video "Best Tech Gadgets Under 1$ 2017" by SL Geek (It is interesting to know that cheap gadgets with good quality do exist).
#1. Chanux Bro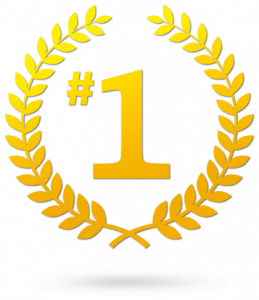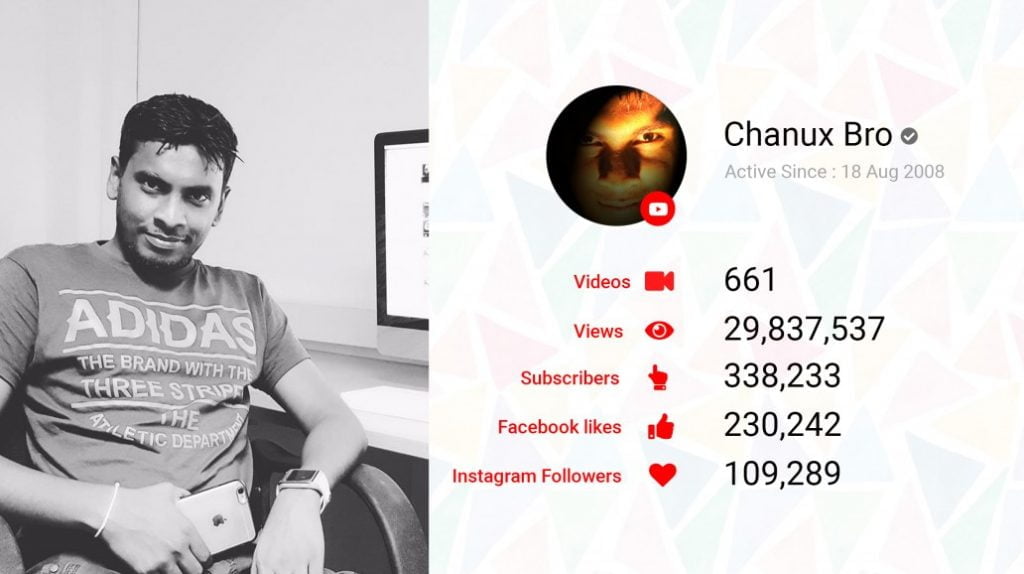 Chanux Bro is Sri Lanka's top Tech Reviewer. A SLIIT alumnus he has many tech reviews of phones, software and other mobile accessories featured on his famous "Sinhala Geek Show" playlist. The channel initially begun with the intention of uploading his music, but due to his friends request he began doing technology related videos. Chanux is very concerned about the future of youtubers in Sri Lanka. He also posts videos on motivational matters which is of great help for youngsters and elders alike. Chanux has a forum for tech related topics named geek.lk and runs an academy "Chanux Academy" which has tutorials on programming in Sinhala.
Chanux has won the following awards in the social media arena.
Most popular social media personality in Sri Lanka (Etisalat Awards)
Most popular YouTuber in Sri Lanka (Etisalat Awards)
Most popular educational Vlogger in Sri Lanka (Etisalat Awards)
Youtube Silver Play Button Award
Most Popular YouTuber (Google I/O Award)
The profession of being a YouTuber is a growing field in Sri Lanka. We hope to see new YouTubers taking over this place in the following years. Let us know who your favourite YouTuber is in the comments below.
Cheers,
Tony Jesuthasan ✌🏾