I use Whatsapp for more than 3 hours a day. How many do you? Whatsapp since its inception in 2009 has grown to become the most used mobile messenger application in the world. With over 1500 million active users per month, Whatsapp no doubt has the attention of most of the consumers and is the best way to attract attention towards your business. Have you ever considered using Whatsapp for your business?
Today consumers prefer to have a chat rather than a phone call, because it is less time consuming and can be done whenever he/she has free time. A whatsapp chat would feel more personal and comfortable for the consumer. Whatsapp is great for customer support due to its wider reach. This is very practical for small business which have a handful of customer calls daily. However using whatsapp for customer support is not a practical solution for large scale business where many customer calls are received daily.
Using Whatsapp to promote your goods and services- Using Whatsapp you can send videos, and other types of media concerning your goods and services. These media could contain a brand new product to the store, seasonal discounts or stock clearance sale.  Instead of sending messages via Whatsapp to new users it seems more fitting to send these to customers who have already purchased from your store giving them more reason to visit the store and purchase again. For Example, If you have an Ecommerce website you could use separately available tools to automatically send a notification to your clients on Whatsapp informing them about a new product or service when it is uploaded on the website.
Automated whatsapp responses can be set for any type of business. These responses can be very useful to answer Frequently Asked Questions (FAQ) by customers. Mentioned below are some examples of how Whatsapp can be used for a few different environments.
Whatsapp in Different Business Environments.
Whatsapp for social services.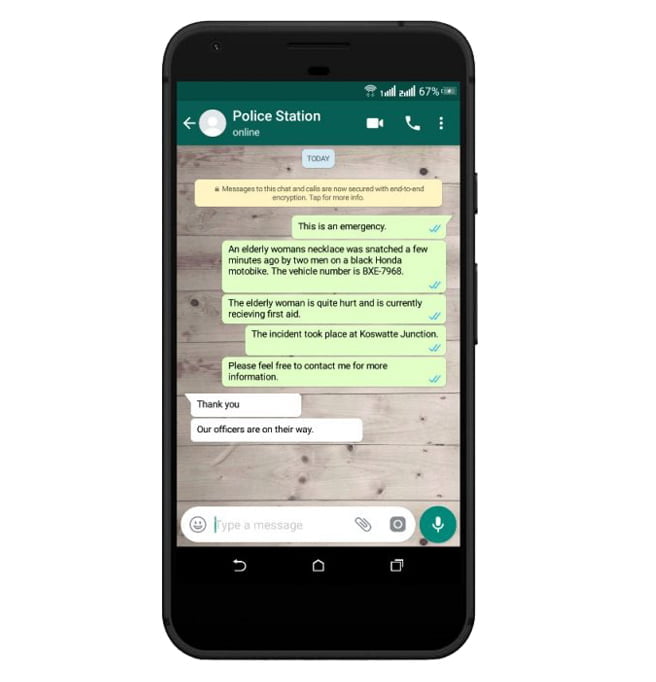 Government Services- This could be used by services like the police to lodge complaints regarding day to day activities and also could be a very worthy option during an emergency if the individual who is looking for help is unable to speak.
For example, If there is a need for the police, a message can be sent with the location of the incident to a common number which would inform the nearby police-station to look into the matter.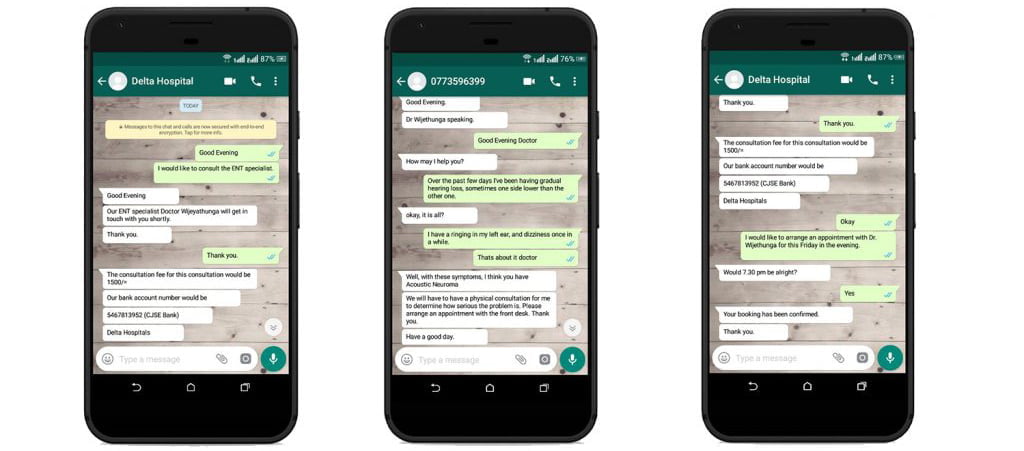 Medical Consultation- Almost everyone has heard the use of medical consultation via SMS. How about Whatsapp?. Using Whatsapp for Medical consultation on common health issues and also for booking an appointment with the doctor. Using Whatsapp for pharmacies to order medicines by sending a photo of the prescription is another use of Whatsapp.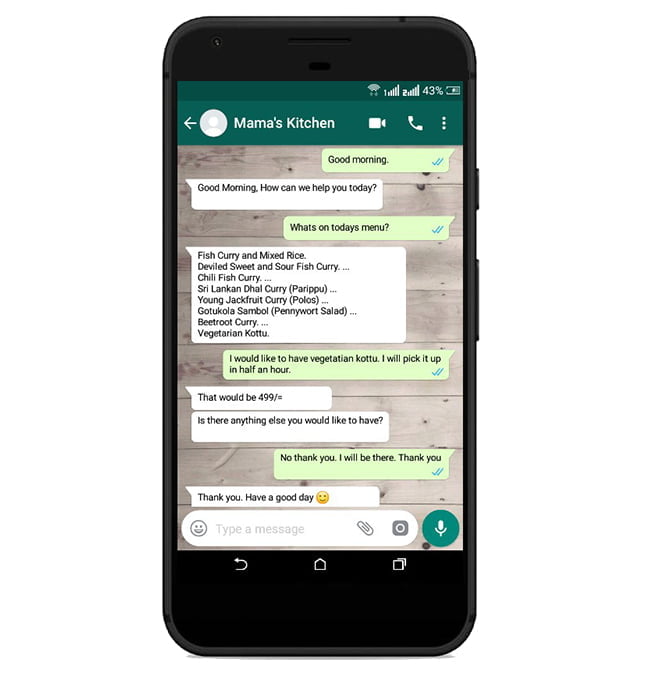 Ordering Food- Everyone has ordered fast food via the phone. Whatsapp could do the job more faster, entertaining many orders as possible at the same time. Automated messages of the daily menu could be updated daily (this could be pre-programmed).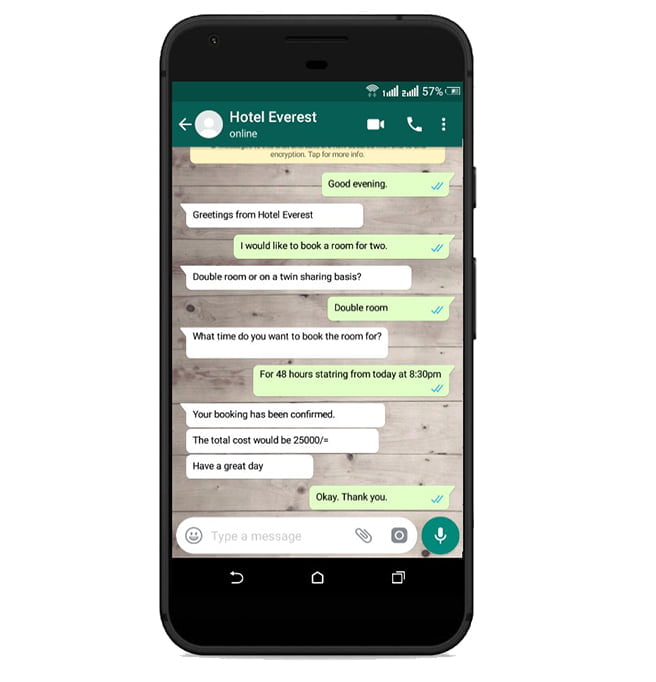 Concierge Services (Booking System)- If you have a business that does bookings eg, hotels, restaurants .etc, using Whatsapp for clients to book their necessary requirements would save time for both the consumer and the business.
Whatsapp is a terrific platform for those who have a small business and wish to expand their business in terms of popularity and attention. Earlier this year Whatsapp launched a version for businesses, where a profile can be created using the name of the business and other related information of the business such as the address could be mentioned in the profile. This platform helps businesses to answer frequently asked questions such as "Till what time are you guys open?" using the auto-reply feature, where no human interaction is needed to answer the question. 
For more articles, click on the links below.
Meet the Sri Lankan Tech Reviewer Who Is Afraid Of Heights & Darkness
Top E-mail Marketing Platforms for Sri Lankan Businesses
Is your business failing? Don't Cry. 
Top 5 Youtube Tech Channels in Sri Lanka For Influencer Marketing (2018)
Cheers,
Tony